Review by Chris Gardner.
Having an original sound is, paradoxically, a double-edged sword. While it helps a band stand out from the deluge of similar sounding acts, styles can become restrictions, and each successive release runs the risk of becoming more of the same. With one EP, one album, plus a banger of a stand alone single in 'Wake Up,' Brisbane's DEAD LETTER CIRCUS have crafted an innovative brand of progressive rock that seems to have no peers or imitators; a highly melodic and immediate sound that's fuelled massive tours and impressive sales even in the days of digital downloads. Approaching their sophomore full-length with new lead guitarist Clint Vincent and the eyes of music fans worldwide upon them, the group could have so easily released a pale imitation of 2010's This Is The Warning or worse, something that didn't sound like Dead Letter Circus.
To the fans with their hearts in their throats, you can breathe. The Catalyst Fire is eleven tracks of massive prog rock, and quite possibly the band's best work to date. Compared to the directness of their self-titled EP and the electronic flavour that permeated This Is The Warning, The Catalyst Fire comes off far more aggressive and far more confident. Bassist Stewart Hill is a driving presence in the mix, with a fat tone reminiscent of Jon Stockman (Karnivool), although he still finds ample space for his signature single note runs, played with almost athletic endurance. Opener "The Cure", "I Am" and lead single "Lodestar" are propelled by the razor-tight rhythm section, showing a readiness to embrace moshpit-inspiring insanity that they almost seemed to resist on previous offerings.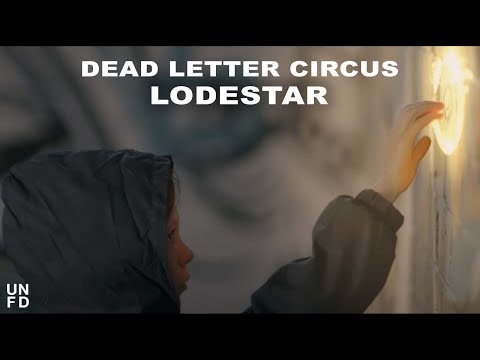 Kim Benzie further stakes his claim as one of Australia's most impressive vocalists, with tracks like "The Veil" displaying a delicate, almost sweet falsetto side beside his impassioned, hypnotic wail. In addition crafting lyrics that inspire the kind of thoughtfulness and concern that is sorely lacking in modern discourse, Benzie has a gift for haunting, memorable refrains. It seems like every chorus the man writes is a classic.
If you don't like Dead Letter Circus, this album won't go very far to changing that. It's DLC down to its core, from its dancing, echo-laden guitar leads to it's layered studio polish courtesy of Forrester Savell. And with an album this good, why would you have it any other way? If This Is The Warning was a band firing on all cylinders, then The Catalyst Fire shows a band firing on cylinders they didn't even know they had; powerful and aggressive, yet somehow pristine and melodic. The worst thing about this album is the task they've set themselves in following it up, but with a second record this good, maybe that's the best thing too.
Related Articles
Comments