Hold on to your hats because this news will blow your socks off, THE ROLLING STONES are finally on their way back to Perth next year.It was a balmy April night back in 1995 when the band rocked Perry Lakes, then packed up their things, walked out on us and we have been left wondering if they would ever return. Now they are, almost 20 years later, to kick off their 14 On Fire tour down under at Perth Arena on March 19.
From there they will continue on around the country, and across the ditch to the land of the Kiwi, for a further 6 one night only shows which promise to be nothing short of special, but what else would you expect from a band that has had more than 50 years to practice together?
The defiantly effervescent rock'n'roll legends simply don't know when to stop and must scoff at any mention of retirement having spent much of 2013 touring through The United States. 'We all had such a ball this year and so we wanted to keep it going!; says the well-weathered Keith Richards. 'The energy between the band is better than ever and we're all looking forward to coming back Down Under. I can't wait to get back on the stage with the boys.'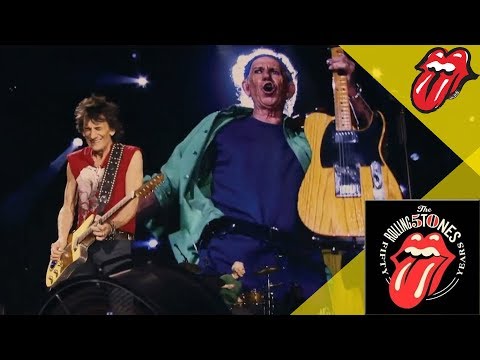 And joining them on that stage will be another former Rolling Stones guitarist Mick Taylor who also made his way around America with the group recently.
Fans will no doubt be clawing and scrambling to get their hands on tickets when they go on from the December 16 and those dedicated to the cause can try to snatch up the limited pre-sale tickets that will go on offer December 9.
The Rolling Stones are playing Perth Arena for one night only on the 19th of March 2014 in what can only be show that will be talked about in Perth music folklore for years to come because who knows if we'll ever see their like again.
THE ROLLING STONES ON FIRE TOUR
Wednesday March 19 – Perth Arena
Tickets available at Ticketek 
Related Articles
Comments