Perth-born folk/pop songbird, Felicity Groom has released her highly anticipated debut album, 'Gossamer', on Spinning Top through Inertia. With the success the songstress has enjoyed from critically acclaimed EP 'Treasures' and the highly-rotated single "Finders & Keepers", there's no doubt this album will take Groom from local landmark to major attraction.
Featuring a wide array of guests including members of Jebediah, Tame Impala and The Kill Devil Hills, 'Gossamer' is a bold pop record which not only shows her multi-instrumental talents (including guitar, autoharp and keys), but her exciting musical arrangements.
Groom ticks some impressive boxes: she's got the cool, feminine confidence of a 60s pop princess like Francoise Hardy, only her sugary melodies are peppered with bouts of wailing and growling sure to appeal to fans of the dirty rock of Nick Cave or PJ Harvey.
Groom has won WAMi Awards for Best Indie Pop Act in 2009 & 2010 and Best Commercial Pop Act 2011. These awards arrived among a busy touring schedule which including supporting artists such as Little Birdy, Bob Evans, Tame Impala and Eskimo Joe on their respective national tours as well as playing a series of international shows across Europe.
With tracks that take the listener on a ride of exploration through high, angelic melodies to crunchy low-ends, Groom's folk/pop sensibilities has established a style which is uniquely her own.
Gossamer Australian Tour
02 December
BRISBANE – Bowler Bar
TIX: www.moshtix.com.au/event.aspx?id=51624&ref=felicitygroombowler
03 December
SYDNEY – Beresford Upstairs
FREE: upstairsberesford.com.au/
04 December
KATOOMBA – The Clarendon
TIX: clarendonguesthouse.com.au/
08 December
MELBOURNE – Fed Square
FREE: www.fedsquare.com/events/fed-square-live/
09 December
MELBOURNE – Northcote Social Club
TIX: northcotesocialclub.com/
11 December
ADELAIDE – Grace Emily
TIX: www.moshtix.com.au/event.aspx?id=51622&ref=felicitygroomgraceemily
16 December
PERTH – The Bakery
TIX: www.nowbaking.com.au/ticketing/SessionCapture.aspx?SessionGuid=1bd96e83-0c08-474e-bad6-eb6f11f4e9a3
SIREN SONG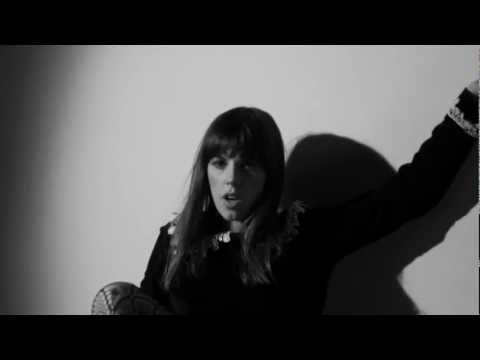 Free download SIREN SONG + FINDERS & KEEPERS – www.triplejunearthed.com/FelicityGroom
Related Articles
Comments